K-12 students are invited to enter a design for the Bartlesville District Science Fair's 70th anniversary T-shirts. The fair for grades 1-6 will be on February 25, 2022 and the fair for grades 7-12 will be on February 26. They will be in-person if feasible, virtual if necessary.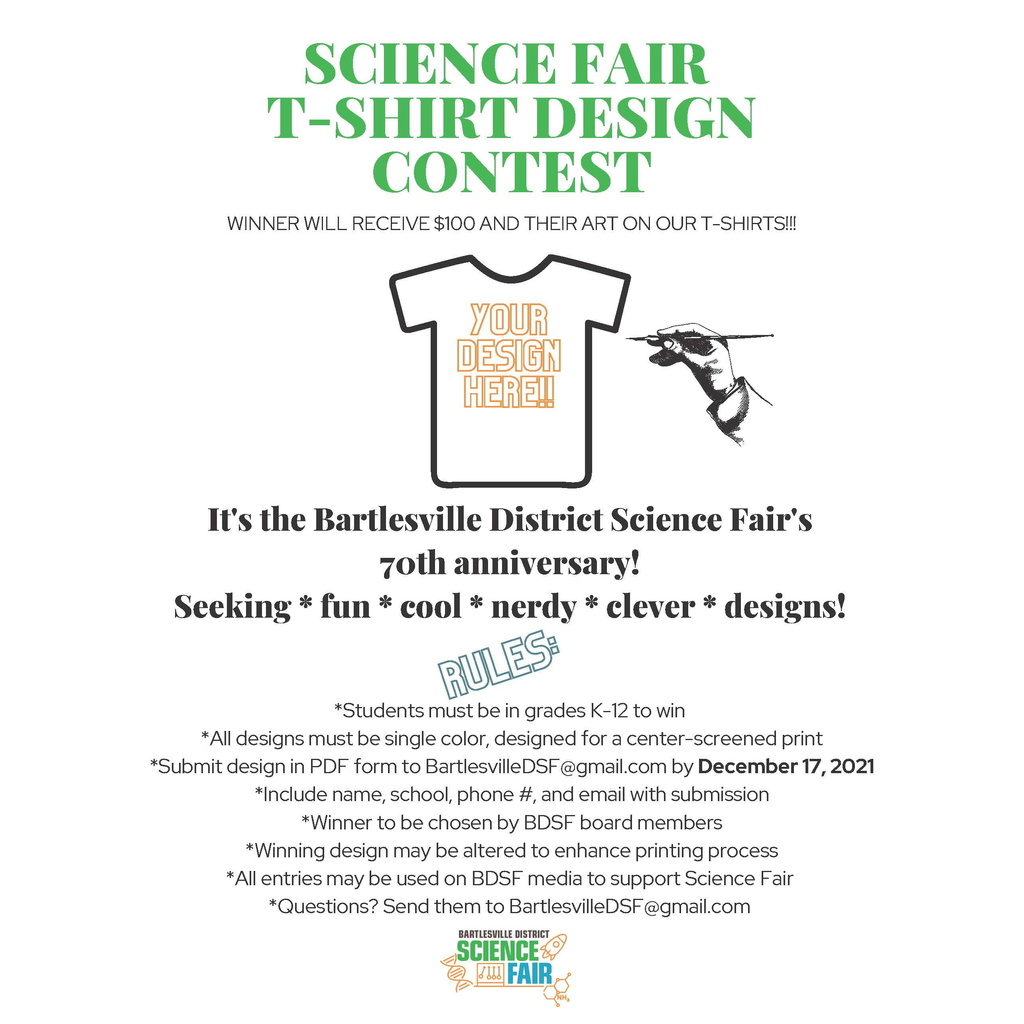 Our wonderful PTO purchased shirts for every student in our school! Now when we have spirit days EVERY kid has a Bruin shirt!! The kids were SO excited to get them today and many of them immediately put them on!! There were a LOT of happy Kane Elementary Bruins today! Look at these kindergartners! Their expressions are hilarious, but proud!! 😊 One Community One Purpose All BRUINS 💙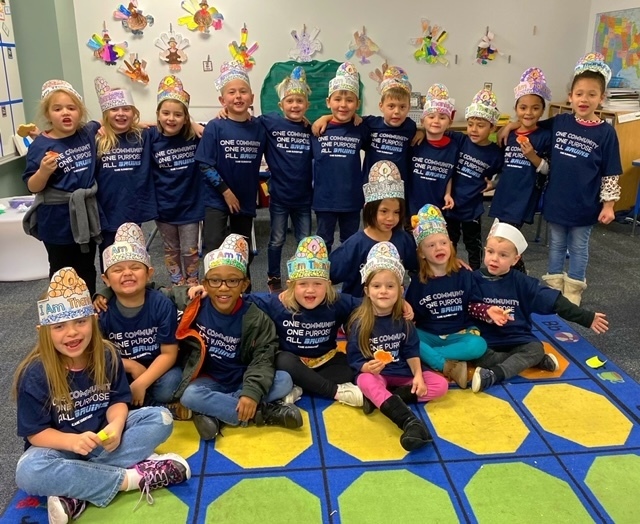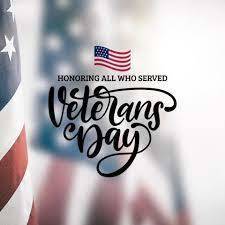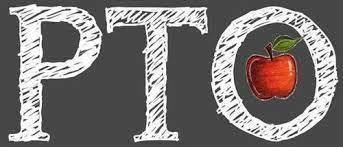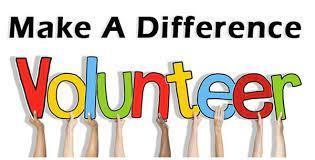 Bartlesville Public Schools has job openings...apply today!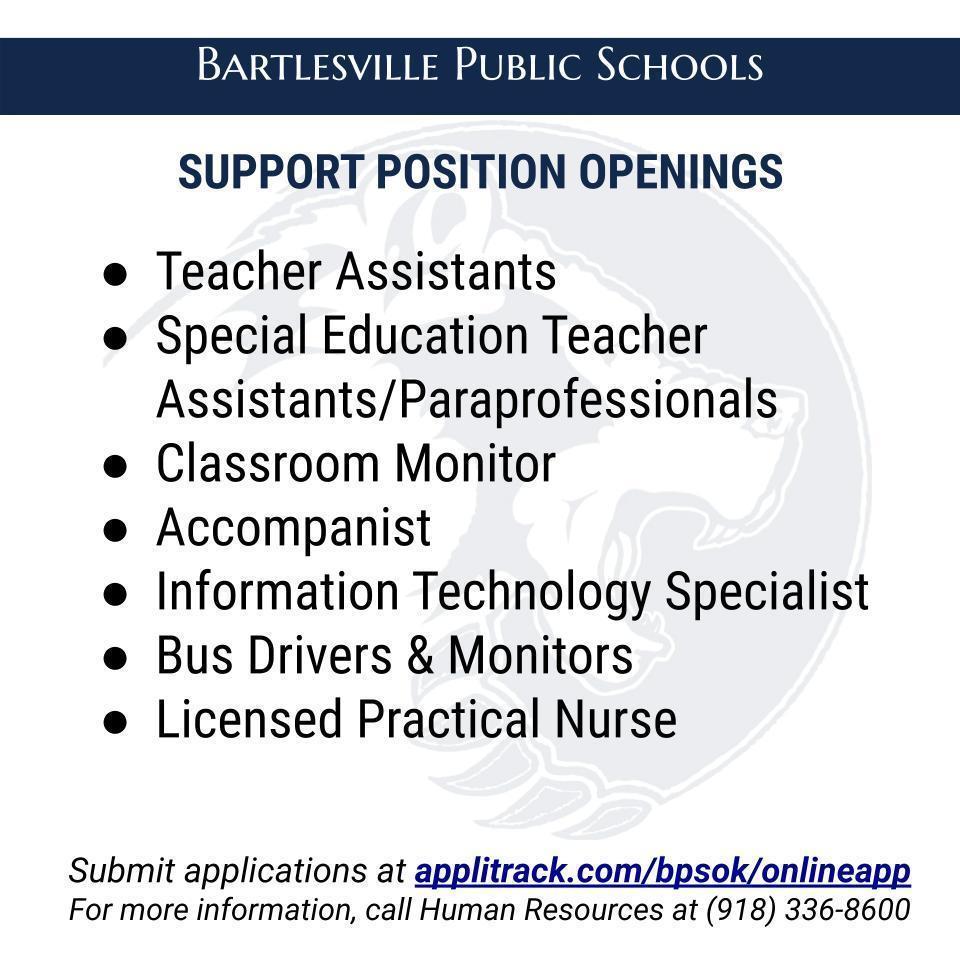 Good morning Kane Families! Just a quick walkathon update...You all raised over $15,000!! You all rocked it! We'll be announcing prize winners next Monday, November 8th. Stay tuned! Shirts are ordered and will be here in a few weeks. Thanks for all you do! And it's not too late to turn in donations if you weren't able to on Friday. This Tuesday, November 2nd, is our Fall Chick-Fil-A Spirit Night! Richard Kane Elementary will receive a percentage of all MOBILE orders from 4:30-7:30pm. Order on the app and drive through or order on the app and pick up in store and hang out for a bit! Hope to see you there! See attached flyer and please share! -Mrs. Krause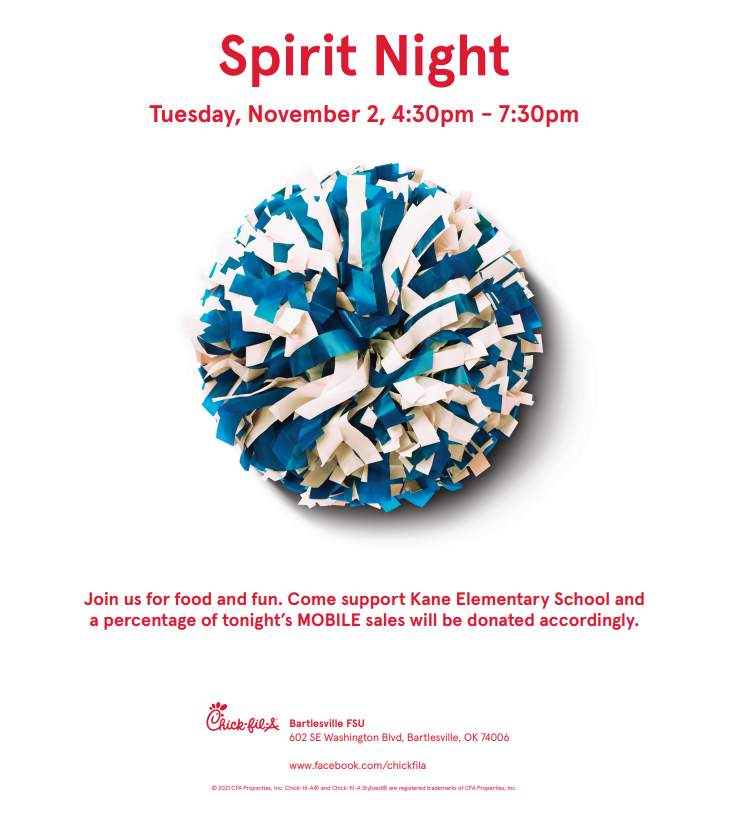 We are so proud to be a Project Lead the Way distinguished school district!

Our first group of Kane Service Society students- Serving with a smile! These 4th graders are so excited to serve our school each day. They work with kinder and 2nd graders, greet our youngest students, sweep the gym and dust the library, organize the coat area and tidy up the courtyard, assist our librarian, and much more.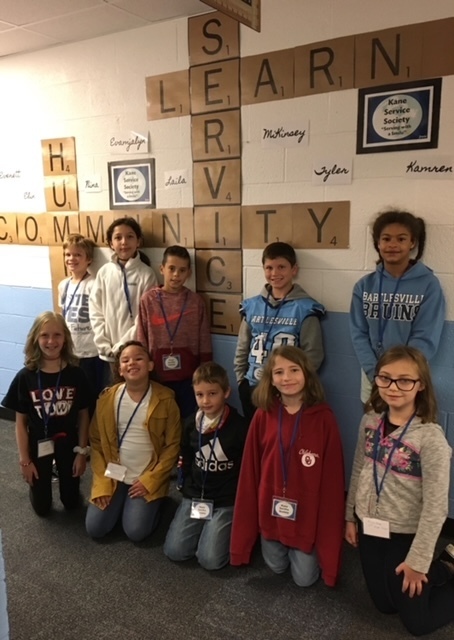 Our Service Club welcomed our car riders this rainy morning with umbrellas and walked them to the door! 🌧️☔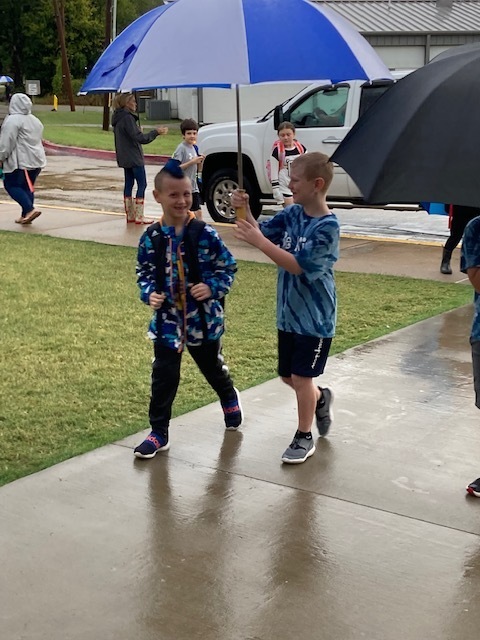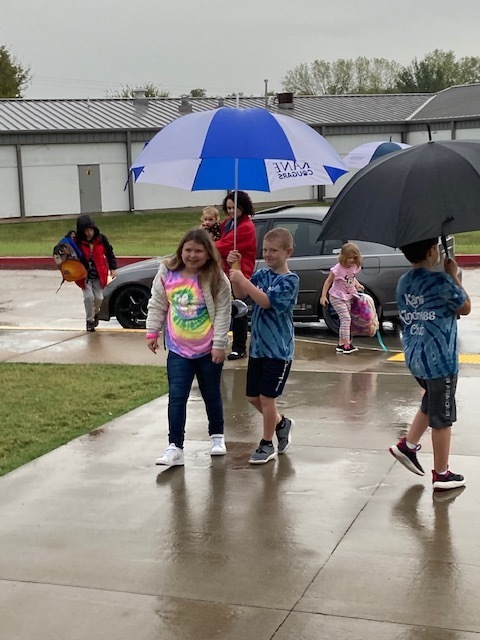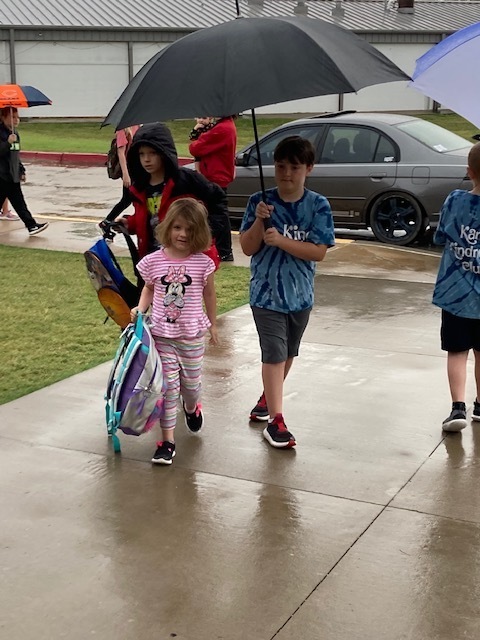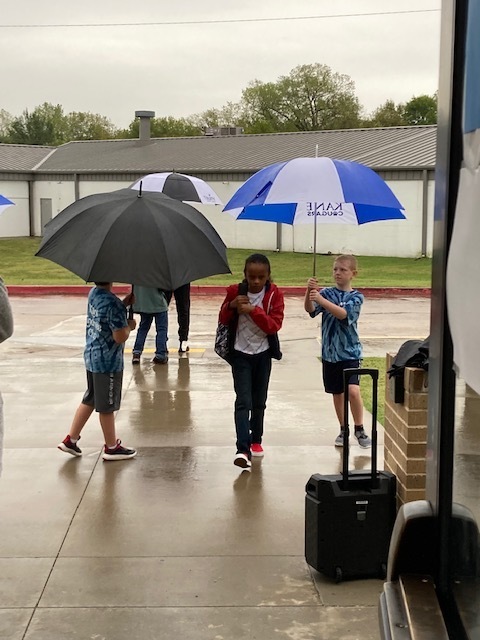 Thank you to the Bartlesville Fire Department for making a visit to Kane to educate our first graders!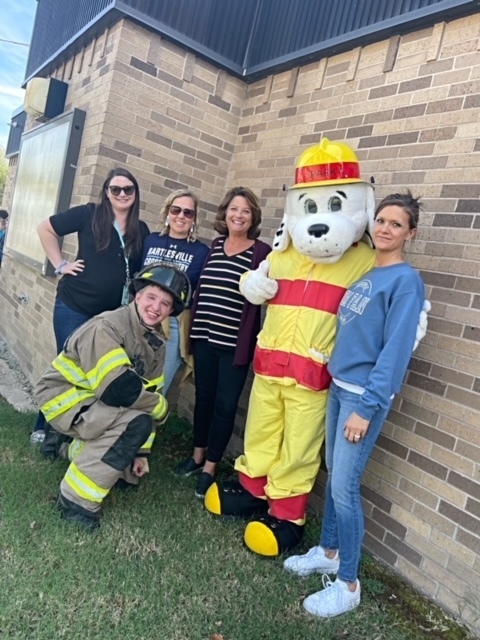 There was a record high of over 500 runners for the Bruin Mile at the new course at Lee Lake. It was open to 4th and 5th graders who have demonstrated they are capable of running a mile. Runners under 4th grade could also participate if they were able to run a mile. #bvillebruwin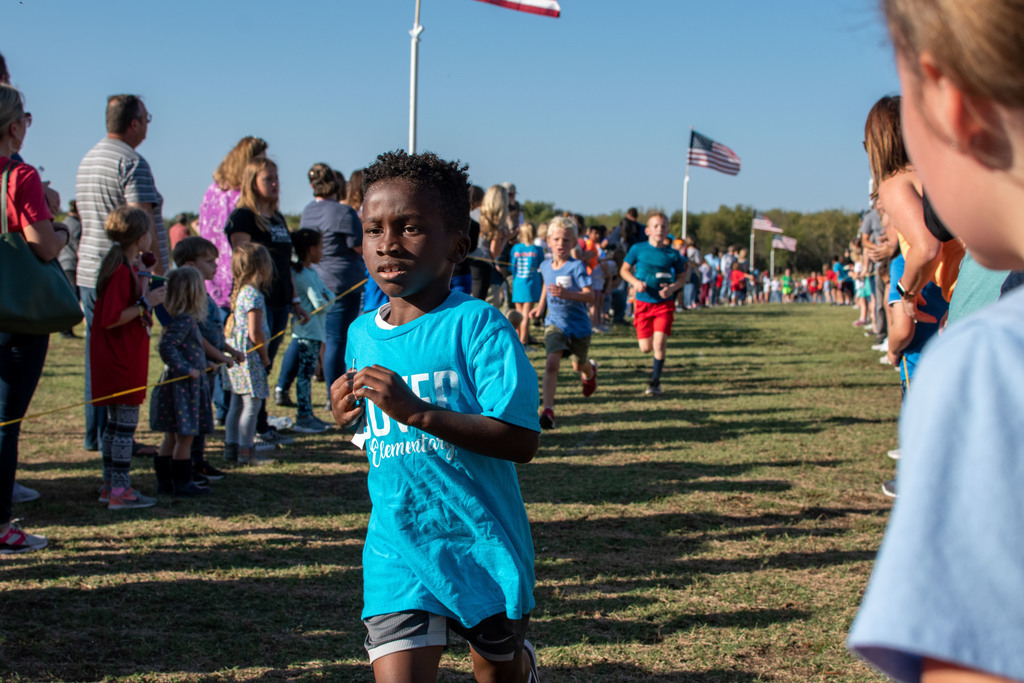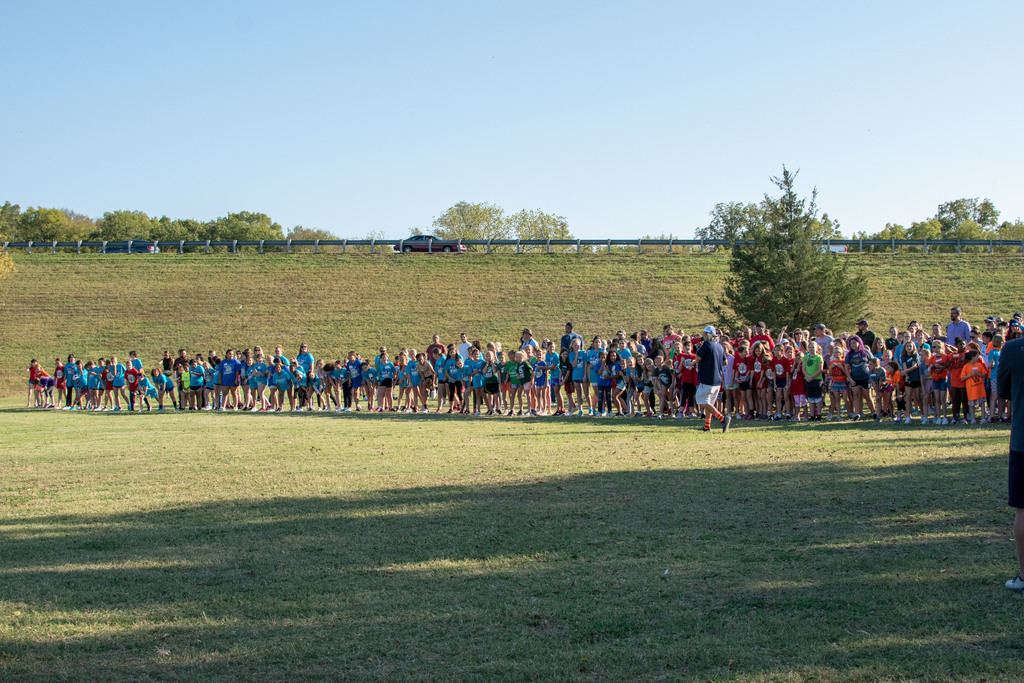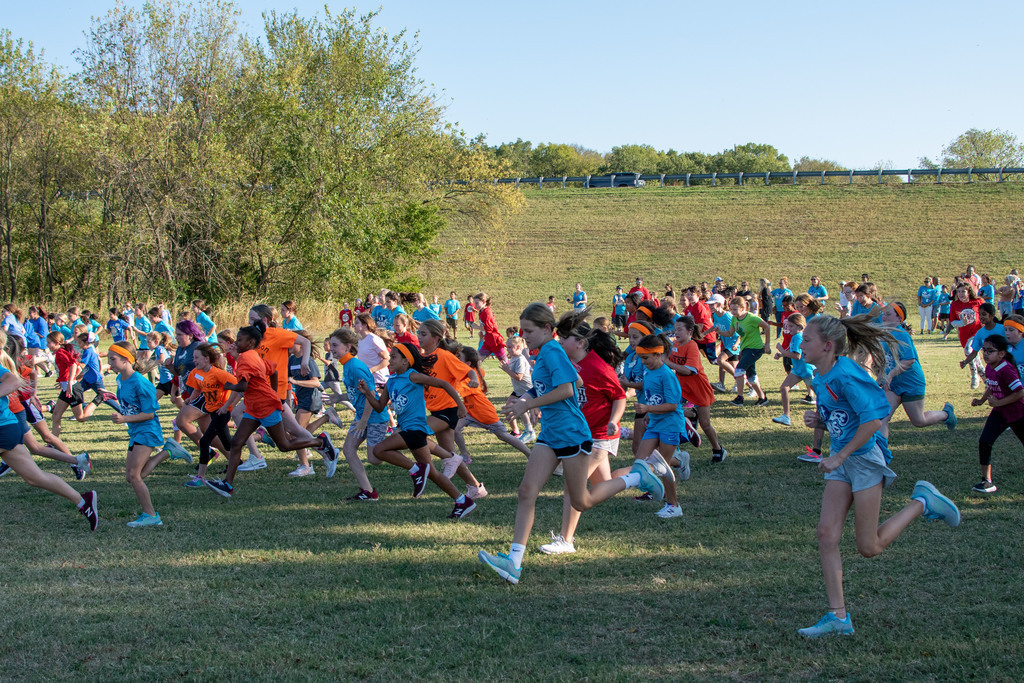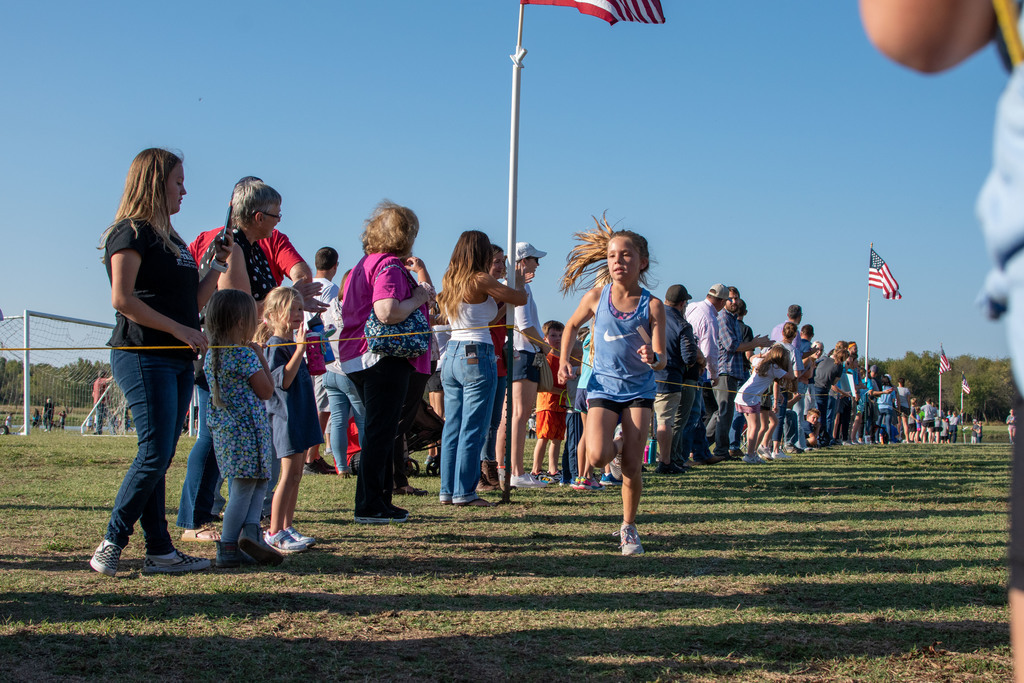 Thank you Tri County Tech students for your United Way Day of Caring service projects!! Our outside deck on the playground has been re-stained and looks great! Thank you for helping us finish several projects around our school!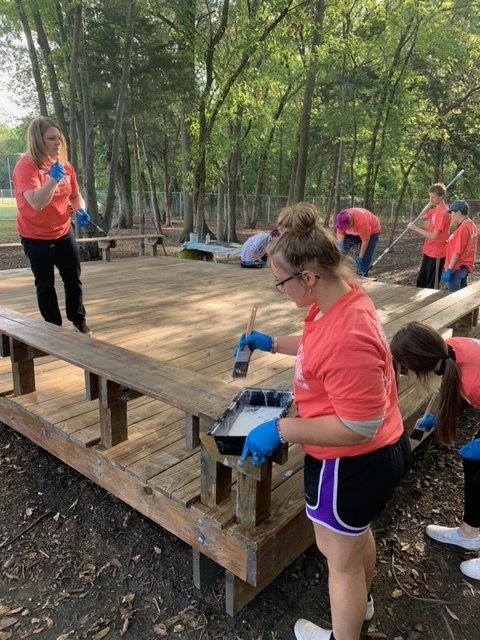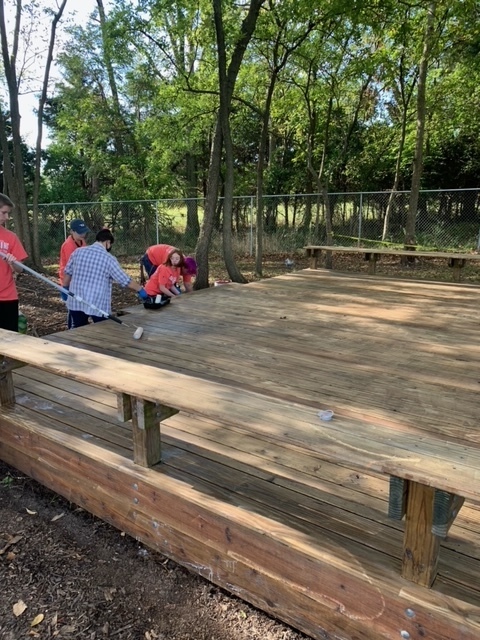 Come join our PTO tomorrow night for a virtual meeting! Hello Kane Families! Last year's yearbooks have been delivered! You should be getting them home with your kiddo very soon! There are also extra yearbooks available for $15 and can be picked up in the office. Please let any families that had a 5th grader last year know that there are yearbooks available at Kane. Help spread the word! This Tuesday evening we will be having a walkathon meeting (with a couple prizes) for ANYONE who might be able to help or wants more information on our biggest fall fundraiser! All Kane kids will have the opportunity to participate. Here is the zoom link, hopefully this evening meeting will allow additional people to be available. Thank you in advance! Hope to see you there!
https://us02web.zoom.us/j/88150002469?pwd=Tk94SUVnYjA5VFVwUE9mUWtsdkZVQT09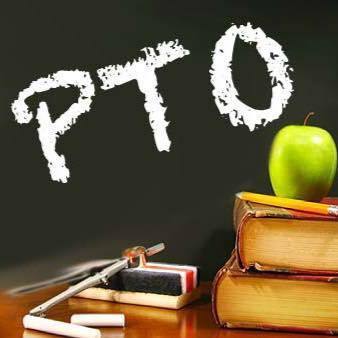 Squirrel Man stopped by today to see Mr. Graham! Hear about it in a classroom near you...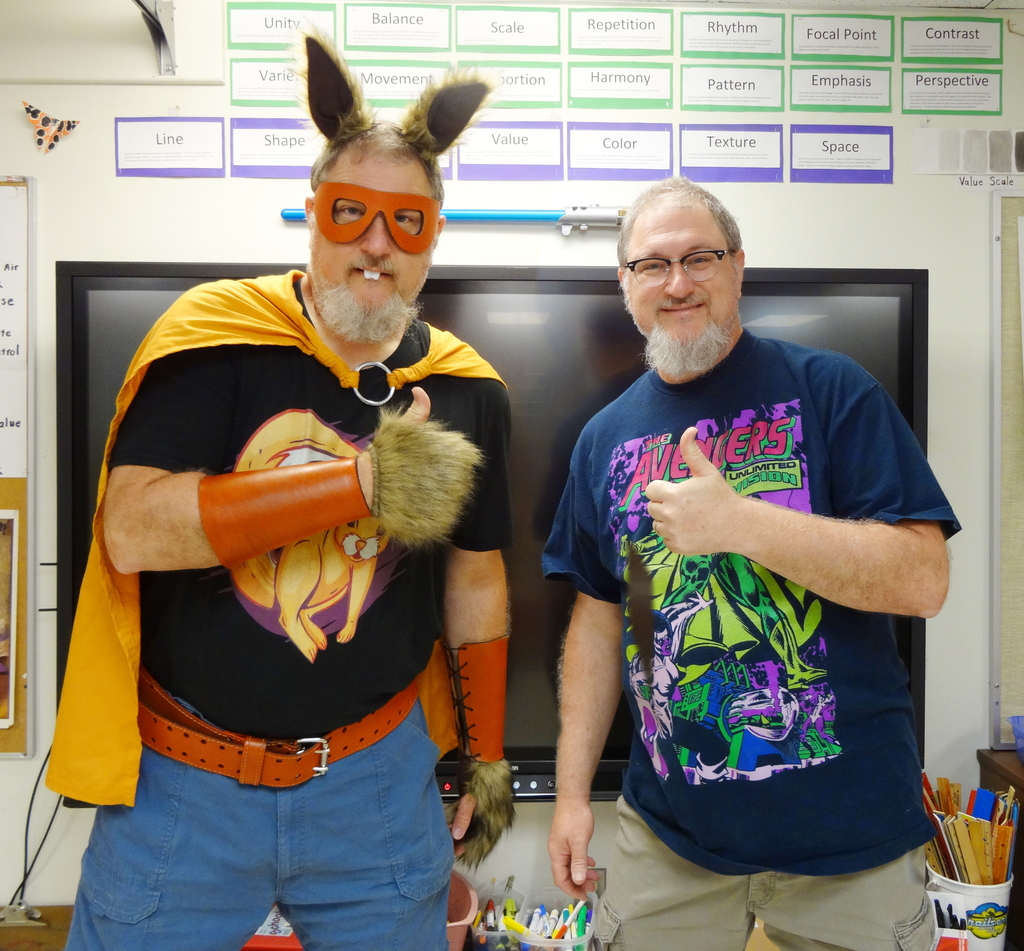 Come join the Spin Clinic this weekend!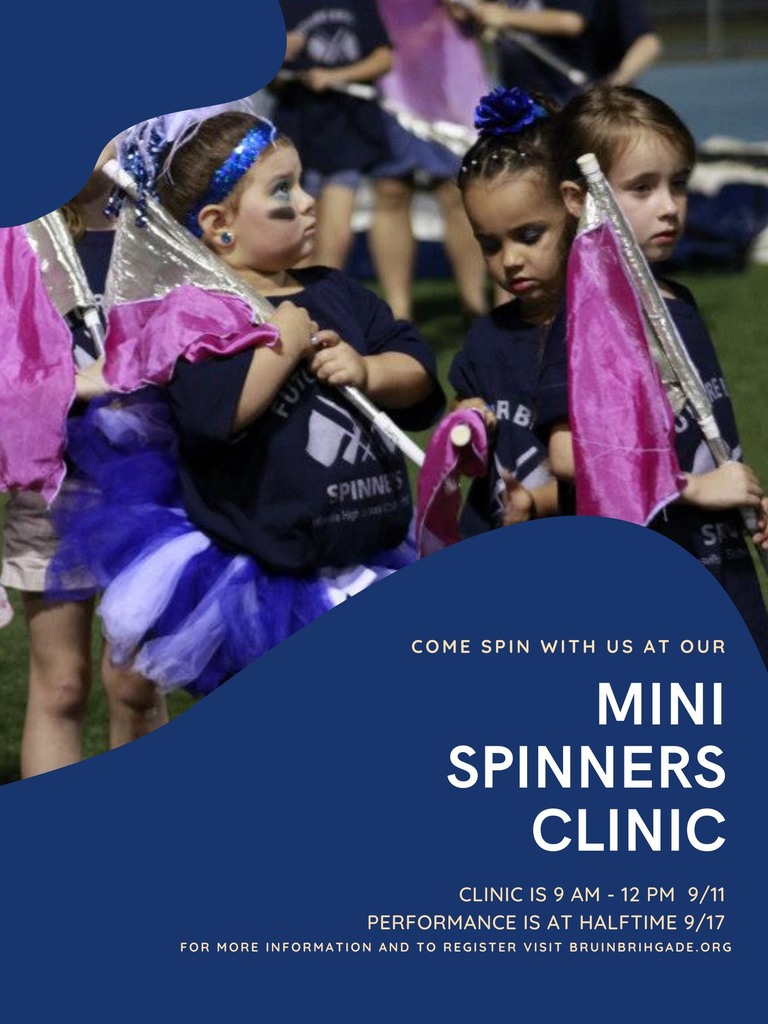 Come support Kane on Thursday by going to or ordering Papa Johns! The class with the most participation will get a PIZZA PARTY!!!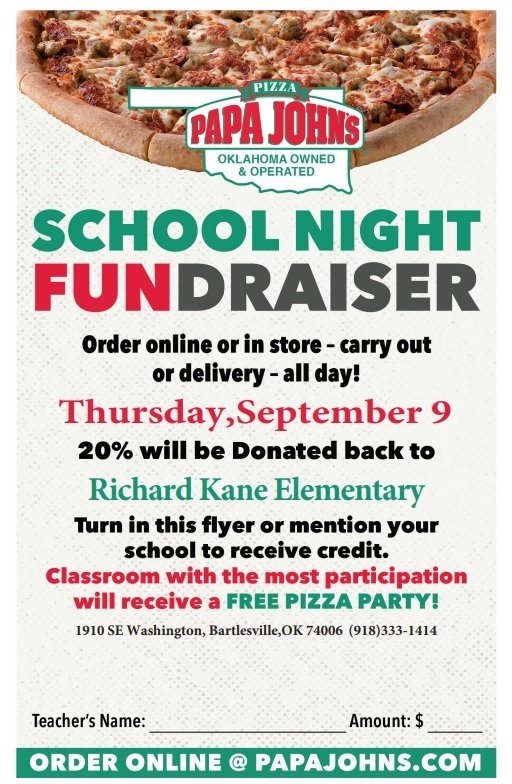 BPS is seeking substitute teachers. Pay has increased to $90 per day for certified subs and $70 per day for non-certified subs. Apply at applitrack.com/bpsok/onlineapp. #bvillebruwin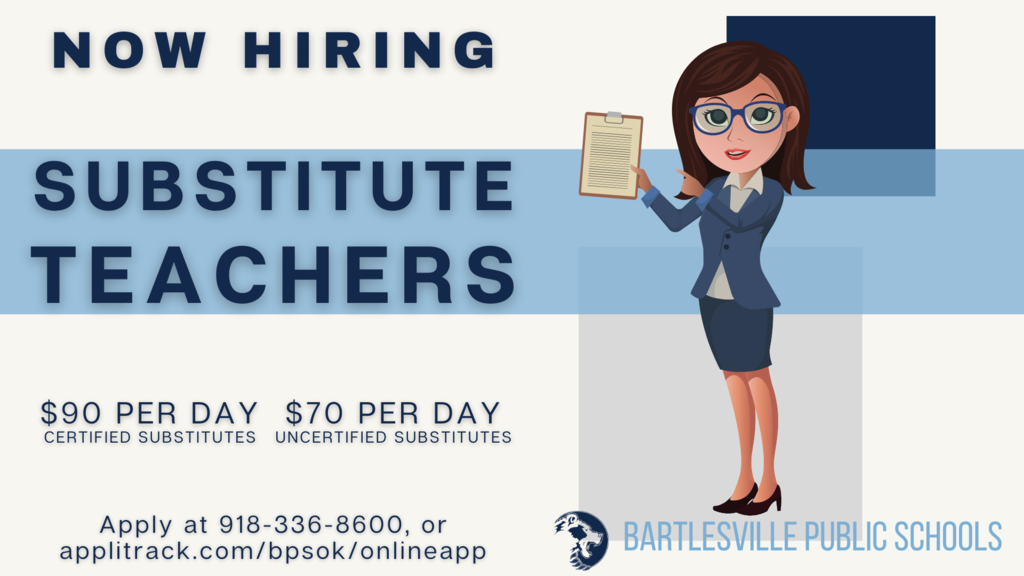 Bridge The Gap: skill development for 4-8th grade boys & girls every Sunday from Aug 22 – Sep 26.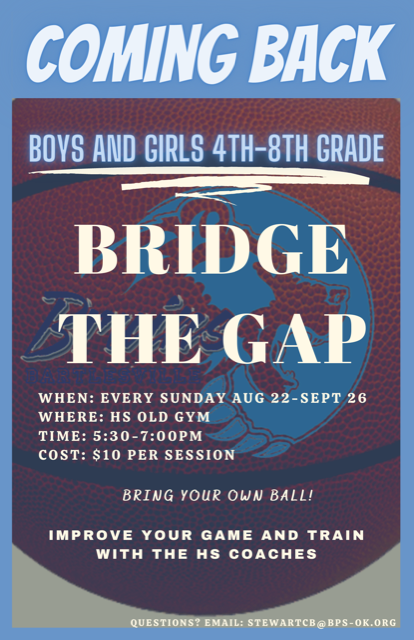 Don't forget to vote today. Regular polling places are open until 7 p.m.