Thank you so much to Officer Woods and Officer Coates for coming and reading to our 2nd and 4th grades today! The kids love having guest readers! What better way to celebrate Read Across America Week!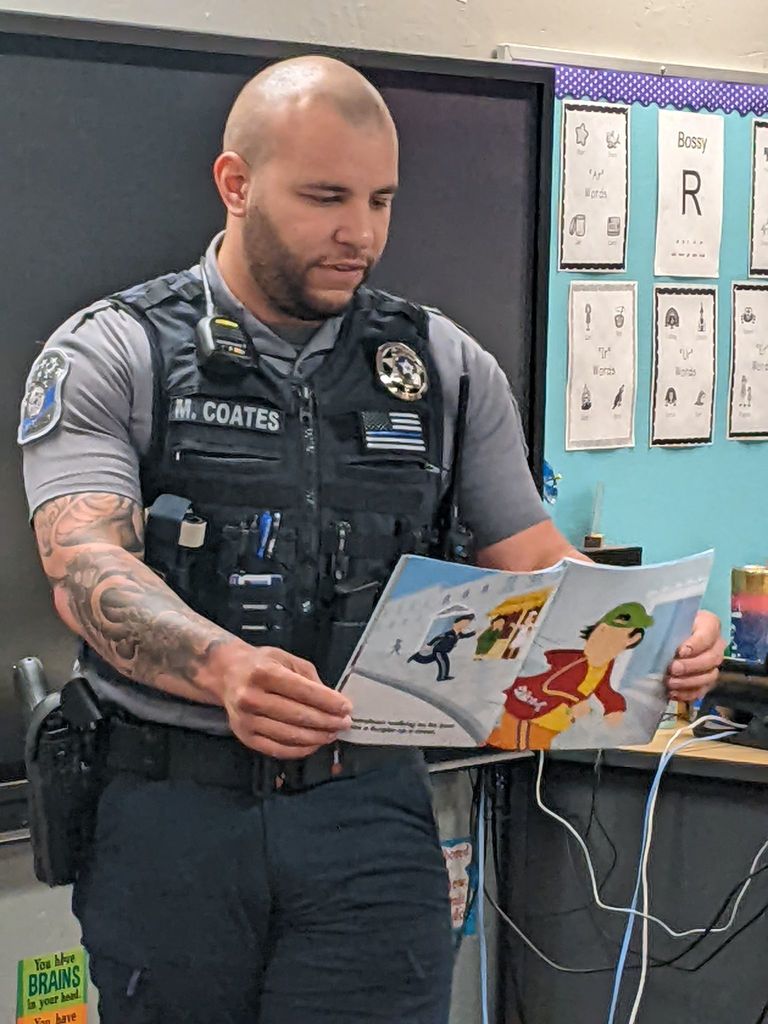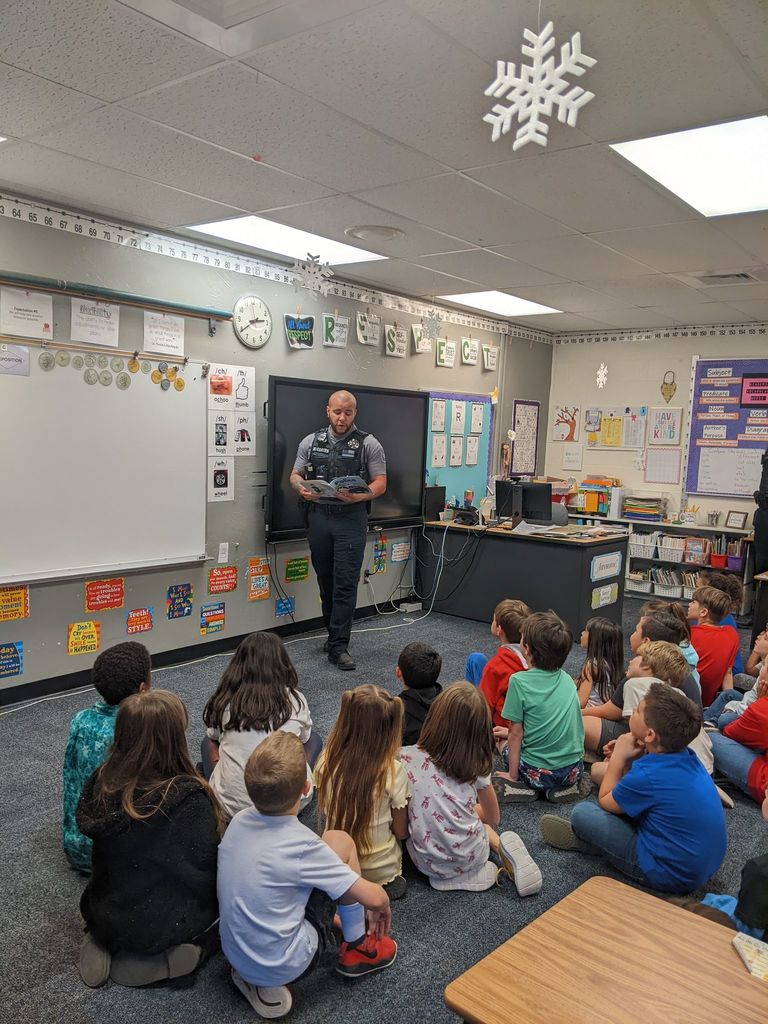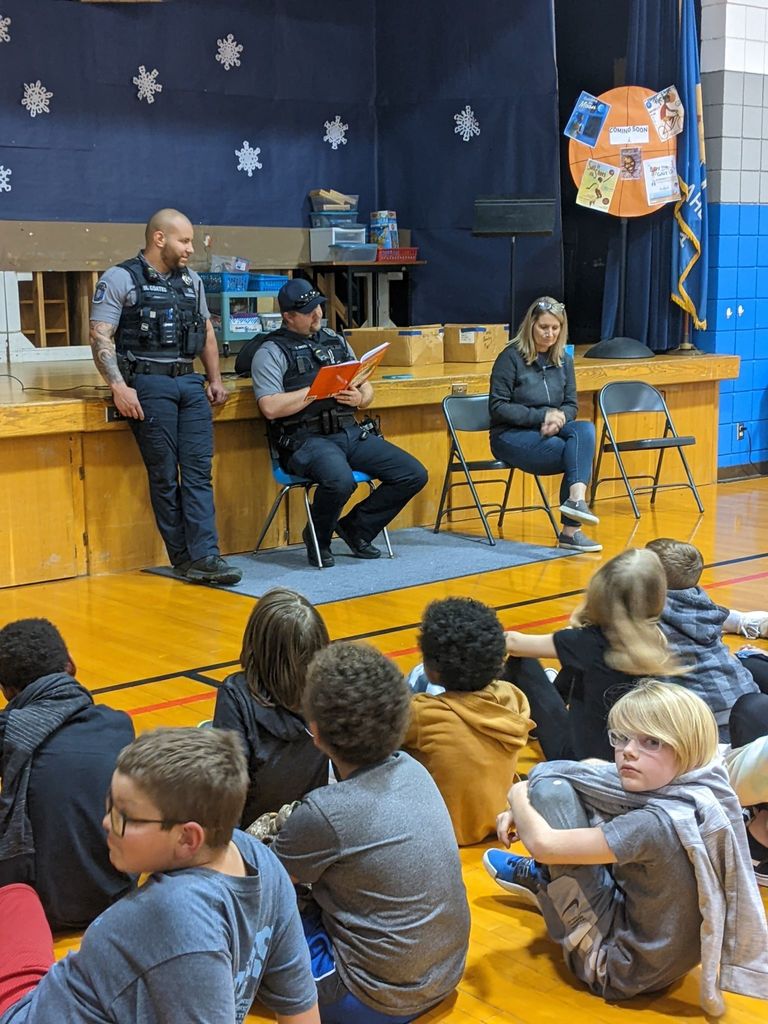 We had some great guest readers today to help us celebrate Read Across America Week! Thank you so much to Firechief Topping and Amanda and Taylor Wilson of the Oklahoma Cattlewomen's Association!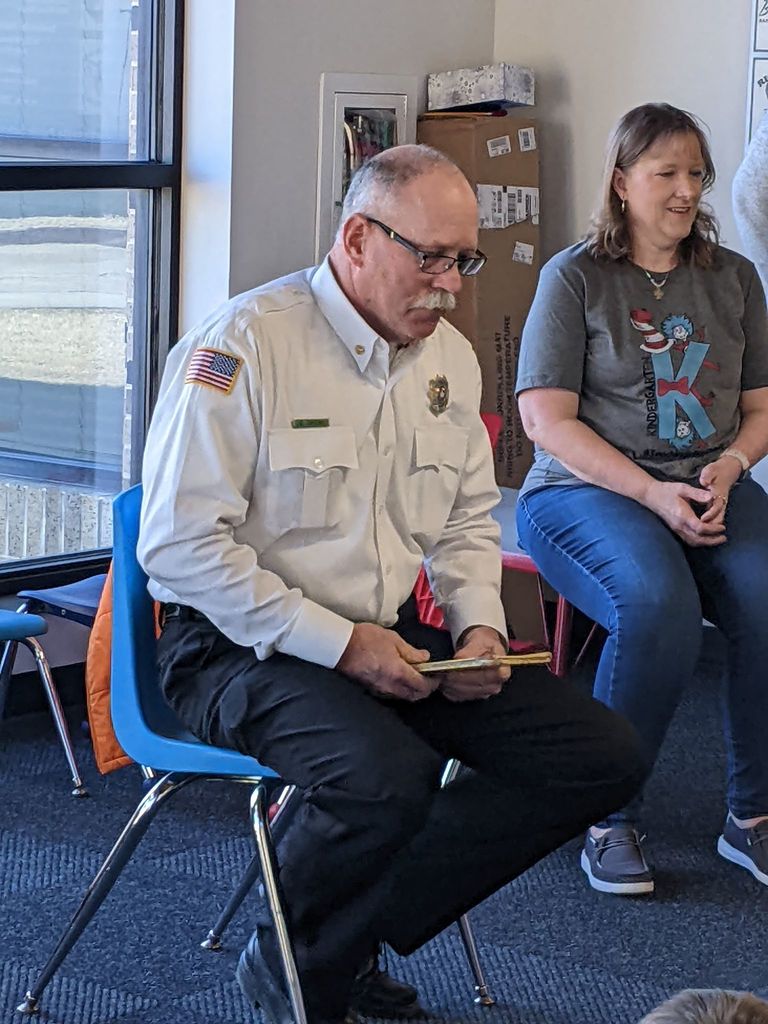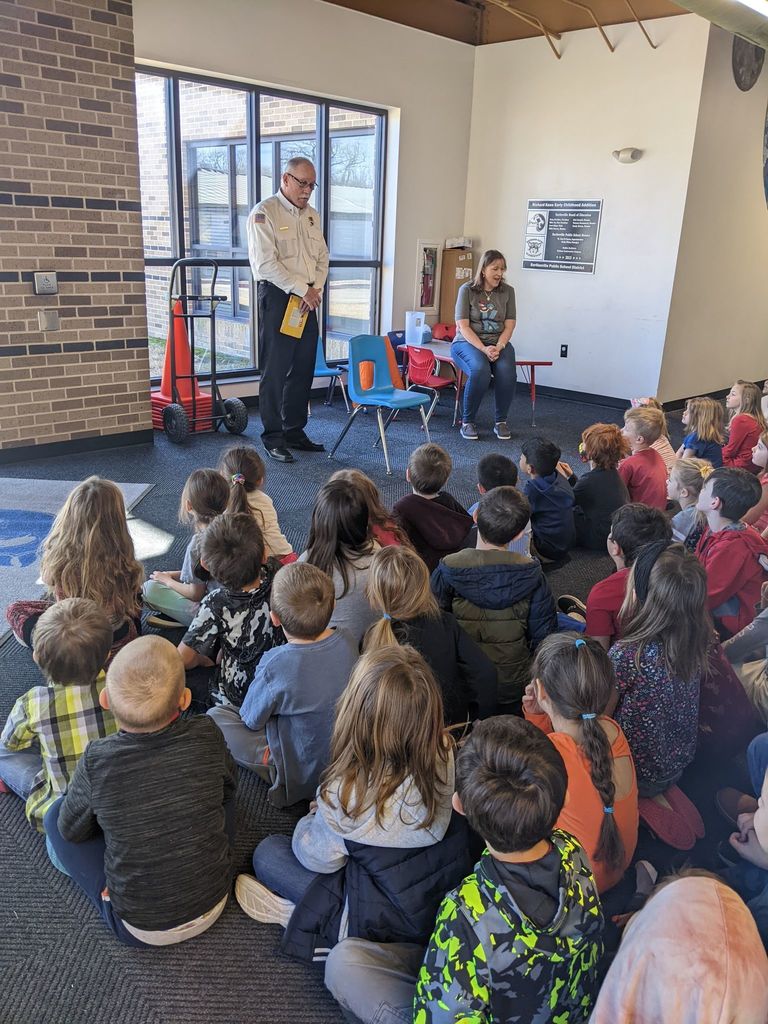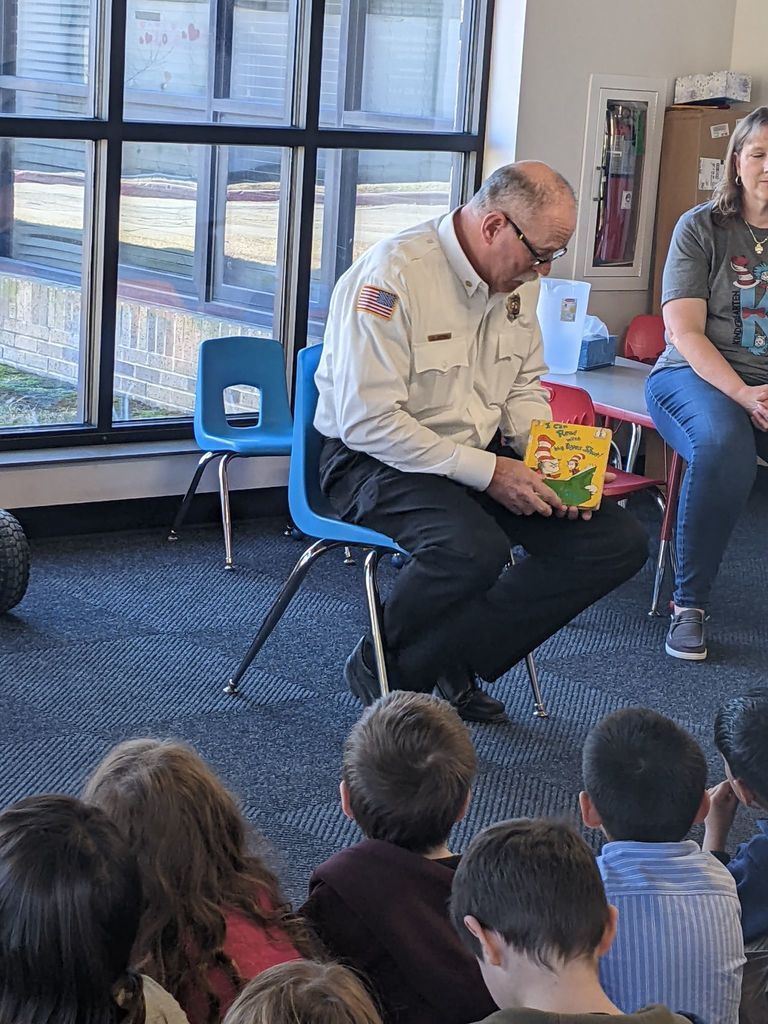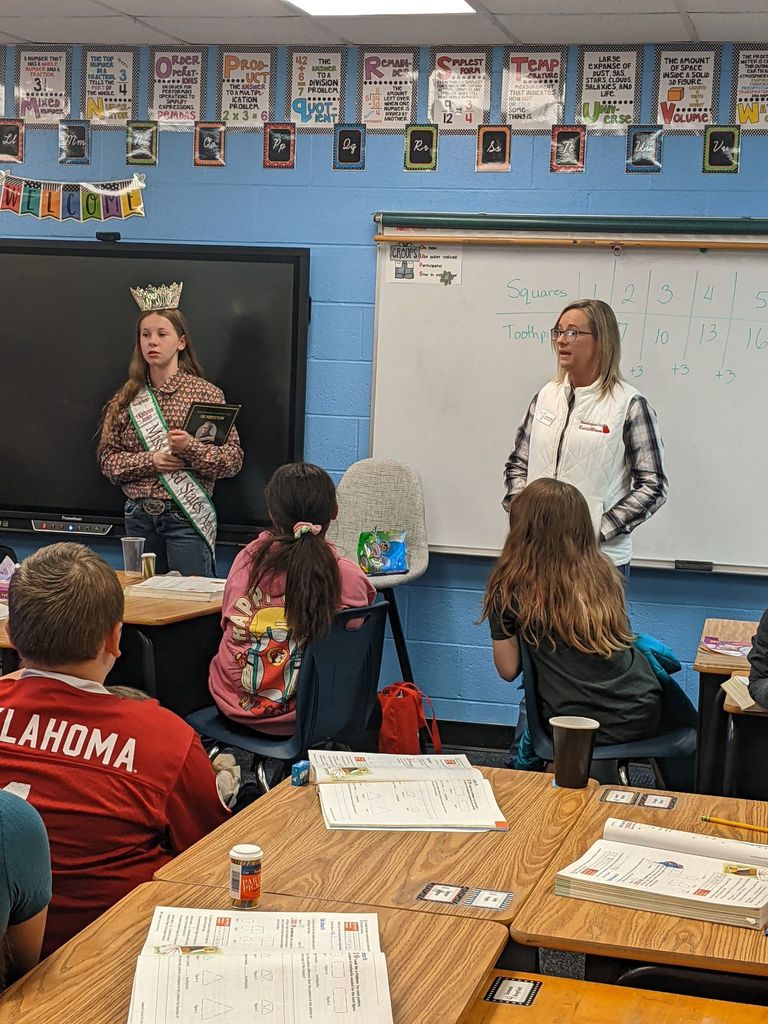 Thank you parents for coming to cheer for our BOTR RUNNERS at our Kane 5K yesterday! Perfect weather- GREAT runners!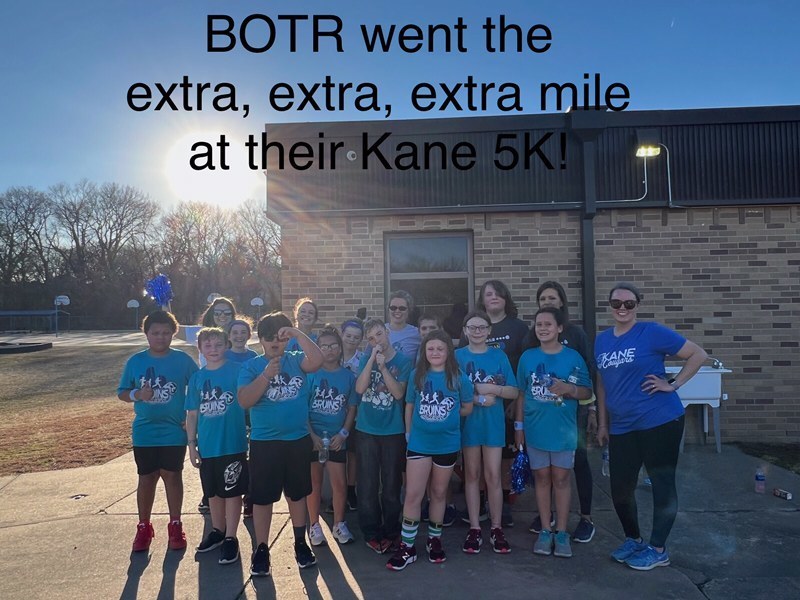 Officer Myers came and read to our PreK today to celebrate Read Across America Week!!! 🚓🚔💙📖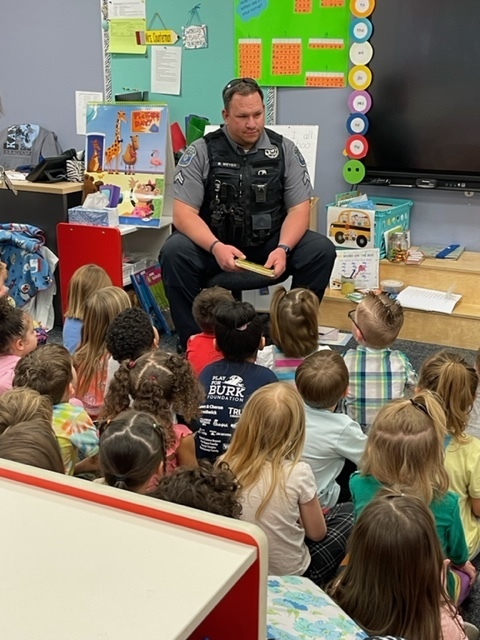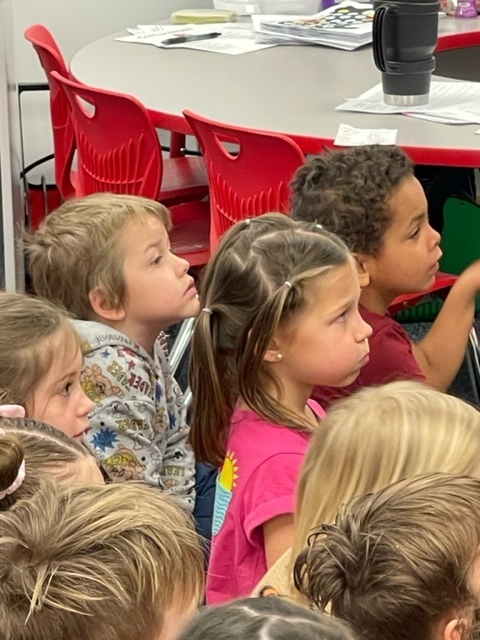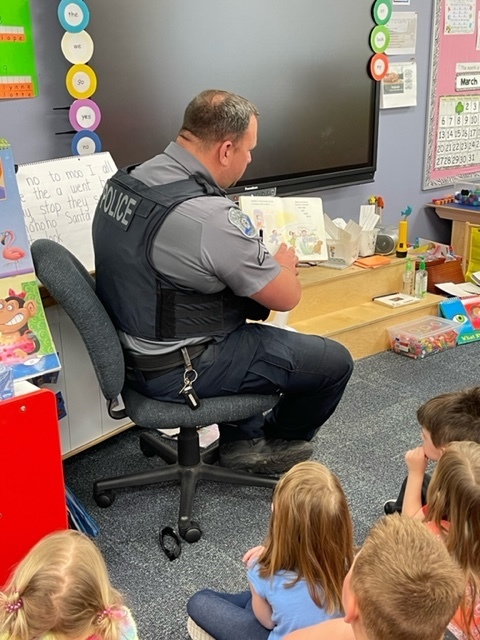 Come celebrate Read Across America Week at Kane Elementary! Look for a reading log to be coming home today to help your child celebrate! 📚📖❤️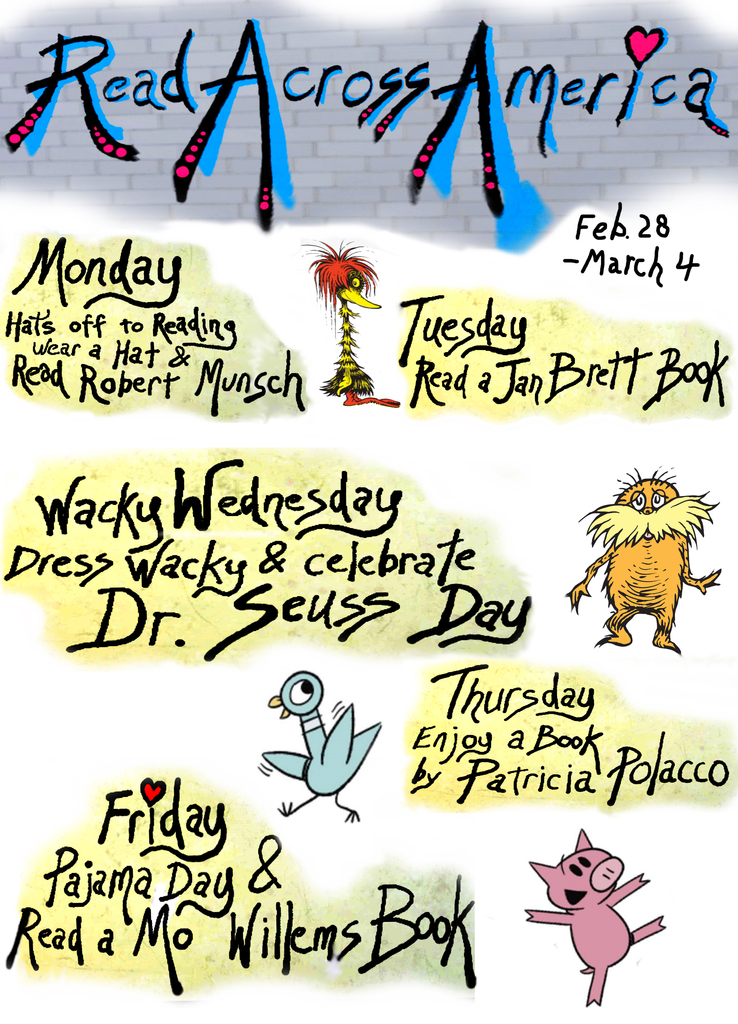 We have the best elementary Principal in town! Today Mrs. Krause went skating with our 5th graders!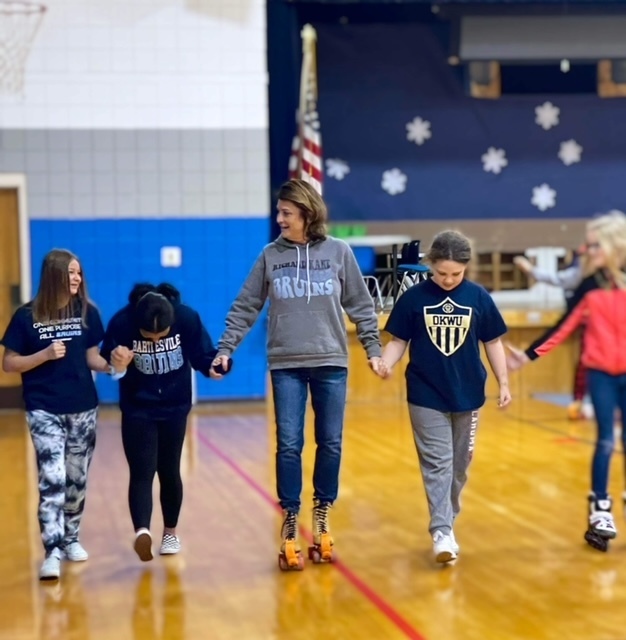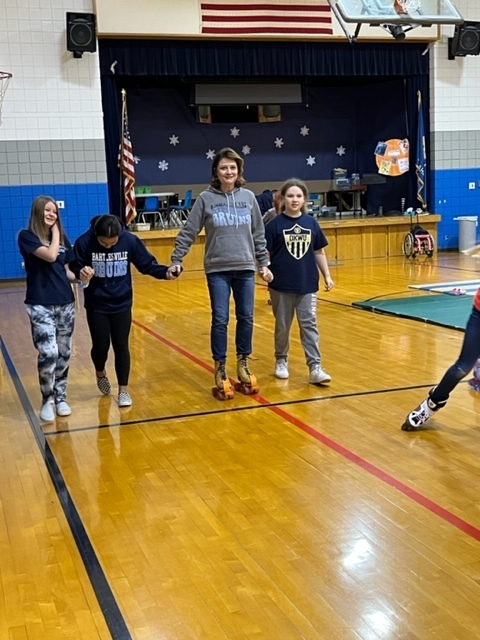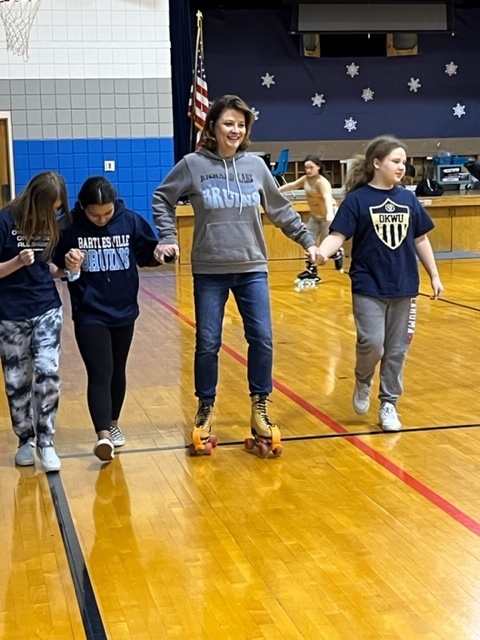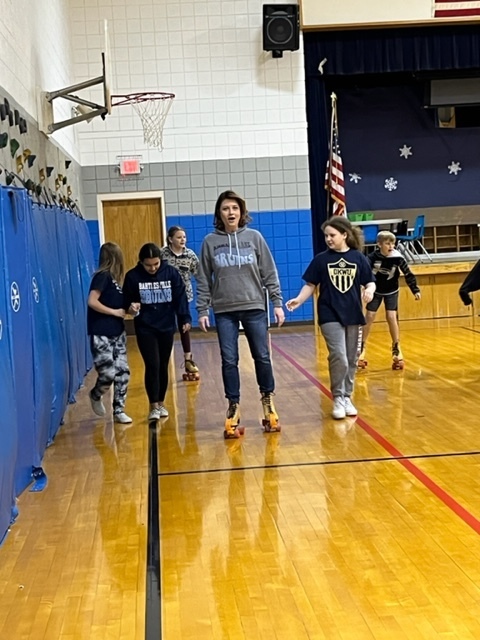 Today the teachers at Kane got to bring back a little FUN to school! Three weeks left until Spring break, let's make them great!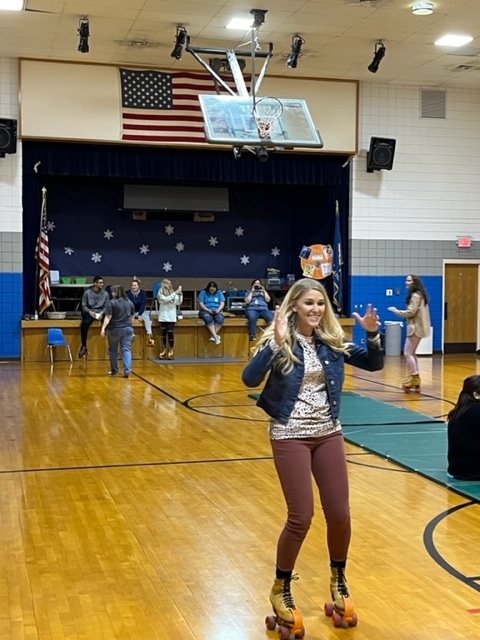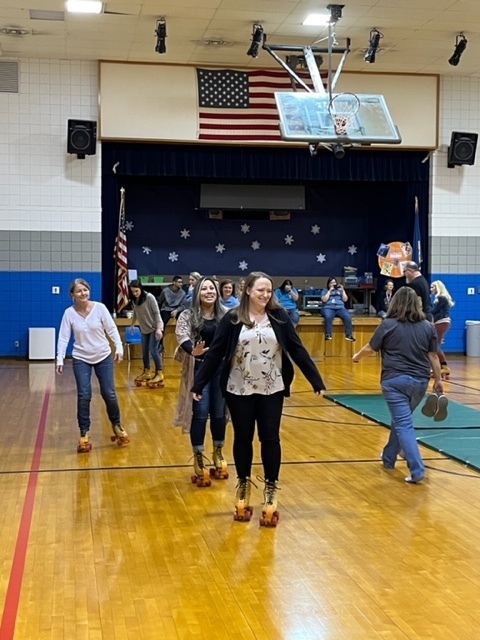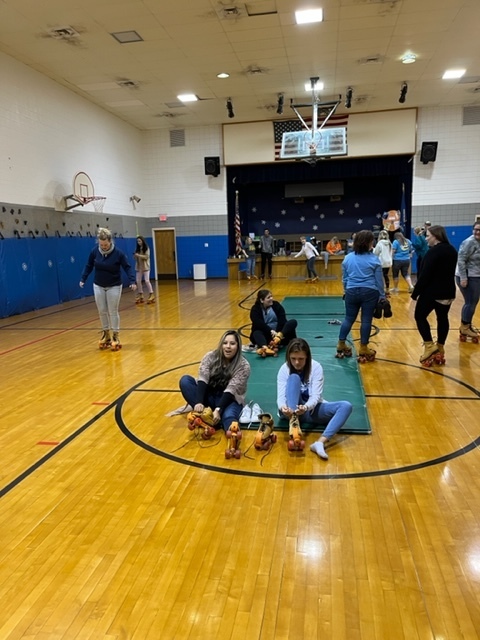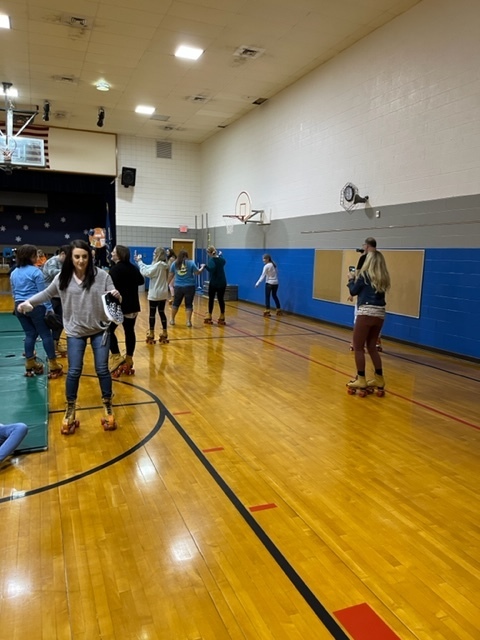 Mrs. Dean's student of the month for February getting her book from the vending machine! Way to go Gracie!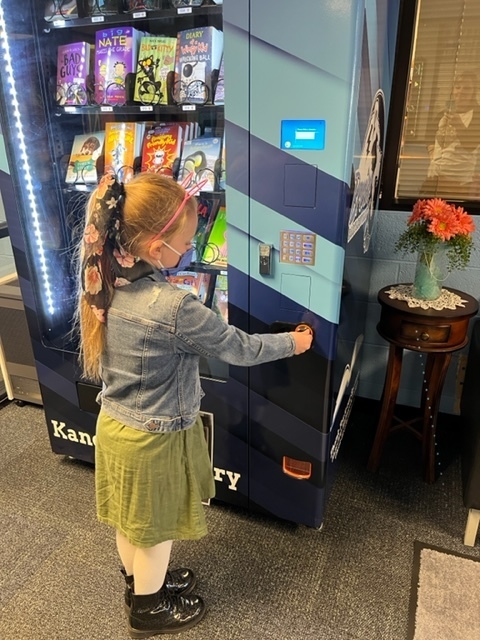 Mrs. Campbell's Student of the month got to get his book today! Way to go Hayden!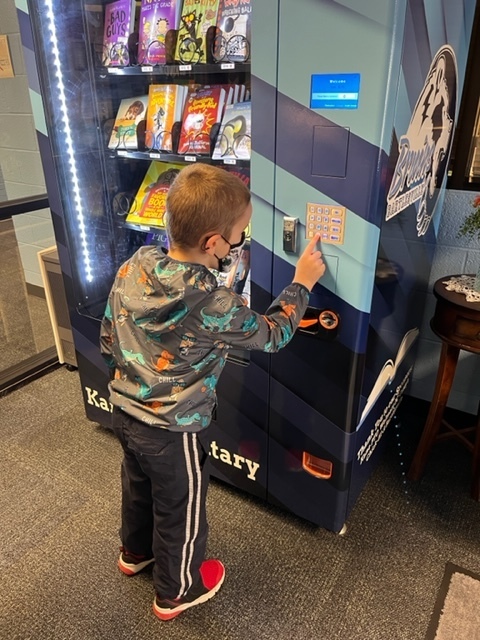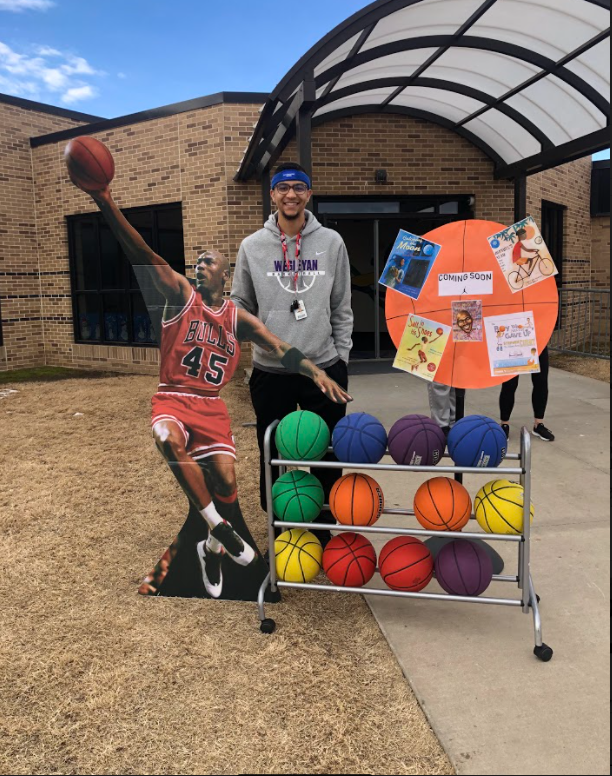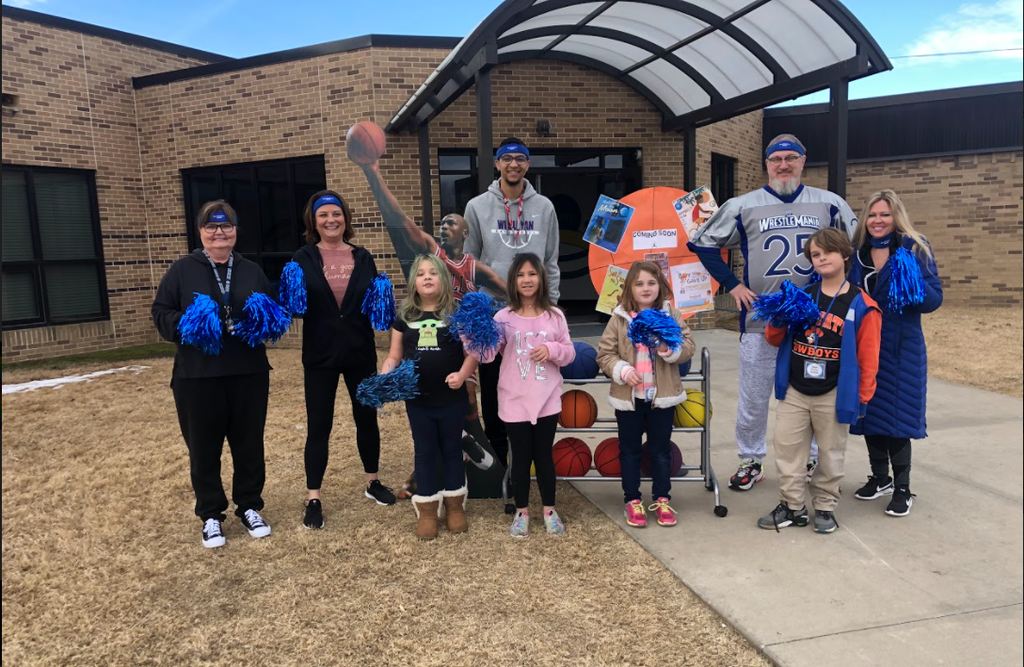 With cold weather upon us, it's a good time to remind you that the district sends emergency calls and text messages, including school closing notices, to parents/guardians via School Messenger. To opt in, text "subscribe" to 68453. (Text "stop" to 68453 to cancel.) #bvillebruwin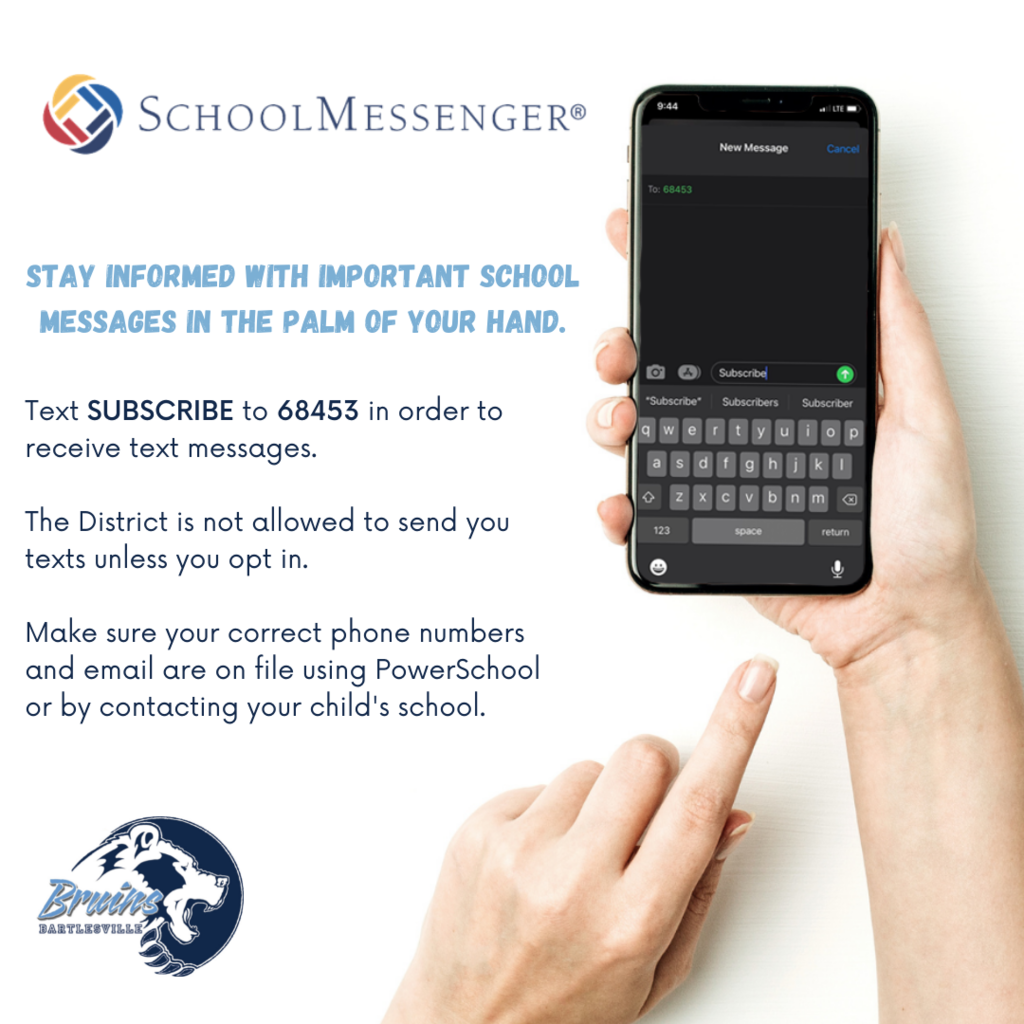 Support Staff Job Fair on January 18. #bvillebruwin Online applications also accepted at applitrack.com/bpsok/onlineapp.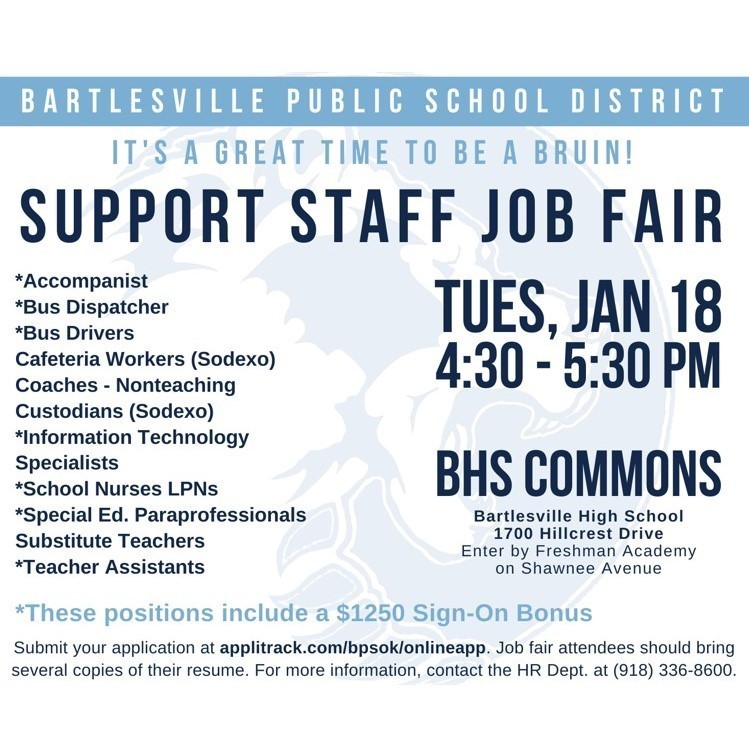 3rd 9 weeks Kane Service Society Members - Serving with a smile! These 4th graders are so excited to serve our school each day. They work with kinder and 2nd graders, greet our youngest students, sweep the gym and dust the library, organize the coat area and tidy up the courtyard, assist our librarian, and much more.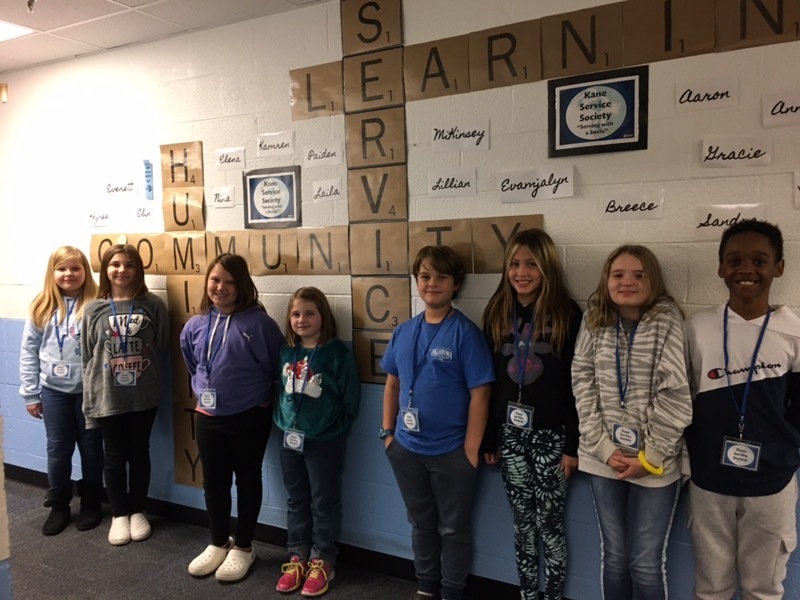 Winter is here for Kane Elementary! Don't forget to send your child in warm clothes each day. We do go outside if possible with weather permitting. 🥶❄️ If you need help getting your child a coat let their teacher know, so we can help! Also don't forget to have your child check lost and found, we have lots of coats without homes!

What better way to welcome kids back to school from Christmas break than to have the high school drumline greet you first thing in the morning!! The kids were sleepy and slightly stunned by all the drumming! LOL! After greeting the kids as they came in the door, they drummed their way throughout our halls. Such a positive way to ring in the new year!! 🎉😉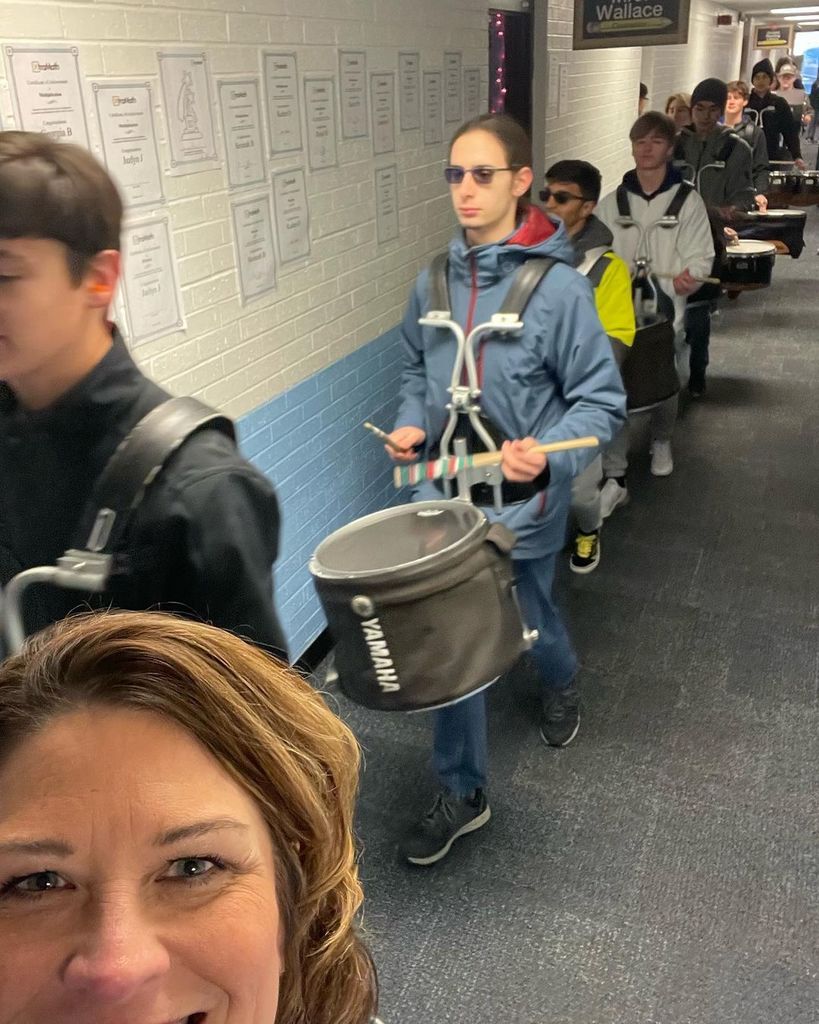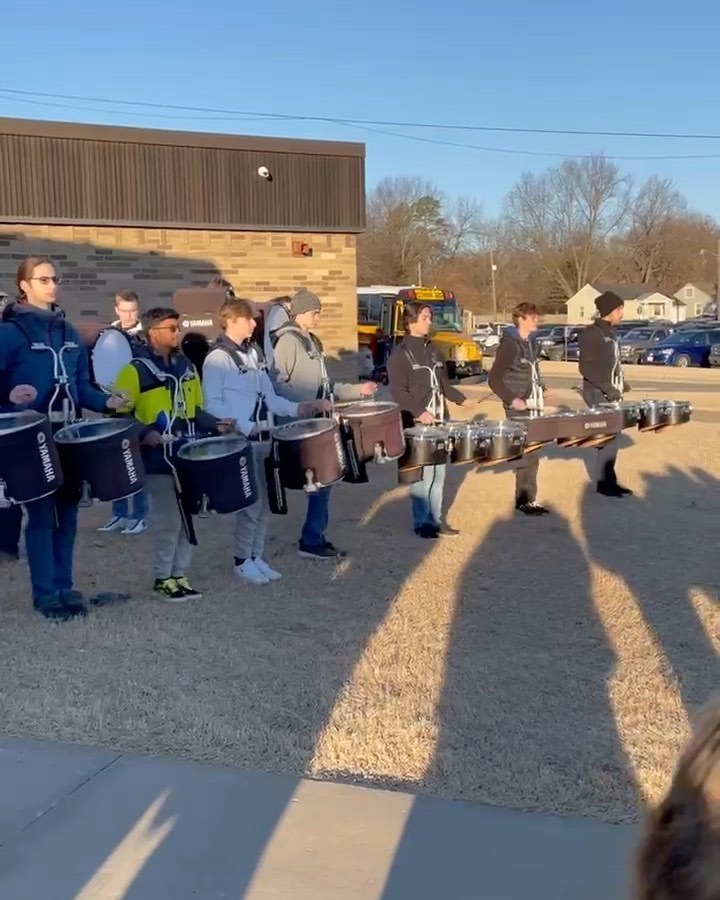 K-12 students are invited to enter a design for the Bartlesville District Science Fair's 70th anniversary T-shirts. The fair for grades 1-6 will be on February 25, 2022 and the fair for grades 7-12 will be on February 26. They will be in-person if feasible, virtual if necessary.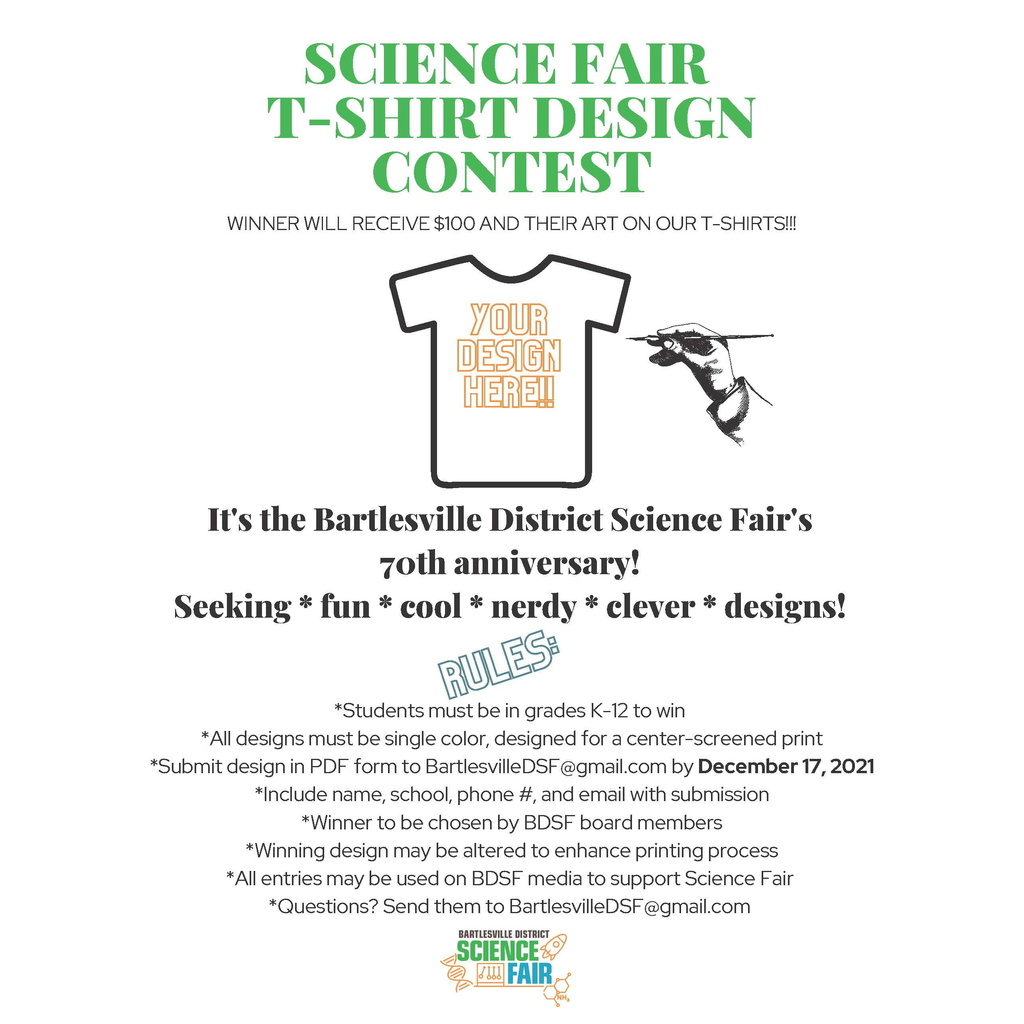 Our wonderful PTO purchased shirts for every student in our school! Now when we have spirit days EVERY kid has a Bruin shirt!! The kids were SO excited to get them today and many of them immediately put them on!! There were a LOT of happy Kane Elementary Bruins today! Look at these kindergartners! Their expressions are hilarious, but proud!! 😊 One Community One Purpose All BRUINS 💙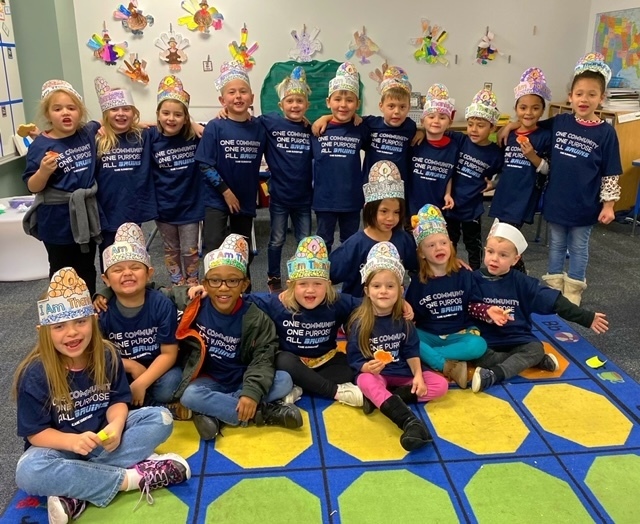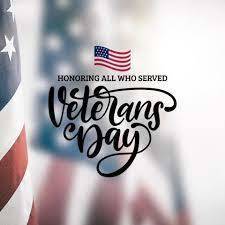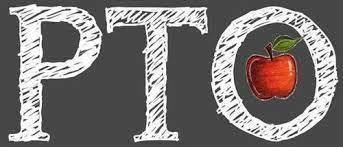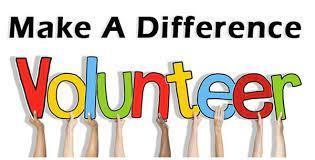 Bartlesville Public Schools has job openings...apply today!