Kane Read-a-Thon is looking for business sponsors!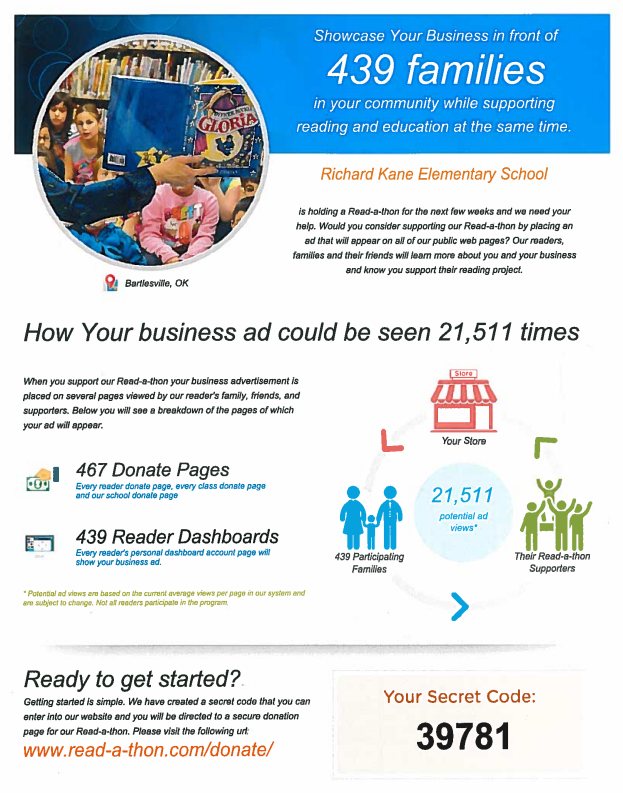 BPSD meals for Friday, 2/19 will be delivered to parking lots and some home addresses as on Tuesday. See BPSLEARN.COM for locations and times, etc.

Due to severe cold, Distance Learning will continue for Bartlesville Public Schools on Friday. Elementary students should complete through day 9 in the inclement weather packets. No scheduled Google Meets for grades 6-12, but do online assignments in Canvas.
Inclement Weather Days (Monday, February 8th - Friday, February 12th) Brr!! Kane Families! Please read the following information carefully regarding our Inclement Weather Distance Learning. Important Note: Because elementary teachers and students may not have access to Chromebooks, Inclement Weather Distance Learning is not the same as Virtual Friday Distance Learning. Google Meets (Group and Individual), Google Classroom/Seesaw Assignments, and our Morning Announcements will not take place. We will be doing Inclement Weather Packets for the remainder of this week. These lessons can be found on BPSlearn.com Monday - Day 2 Tuesday - Day 3 Wednesday - Day 4 Thursday - Day 5 Friday - Day 6 This Friday will not be the standard "Virtual Friday" but will be an Inclement Weather Distance Learning day. These are considered school days and they will not be added to the end of this school year. Teachers will be available during the school day and can be reached by email or Remind. Teachers will make one daily contact through Remind or email to check-in. If you would like more school activities for your child your teacher can help direct you. If the packets are too much for your child your teacher can assist them. Virtual Students will continue class as normal. Quarantined Classes will continue learning as previously planned with their teachers. If your child is quarantined, but not their class, they will use Inclement Weather Packets. Monday, February 15th, Presidents' Day - No School - No Assignments! :) Students will return to the classroom on Tuesday, February 16th. Please feel free to contact me with any questions or concerns:
Krausetj@bps-ok.org
Families, please stay safe! If there is anything I can do to help you and your family during this time, please do not hesitate to reach out to me! - Ms. Krause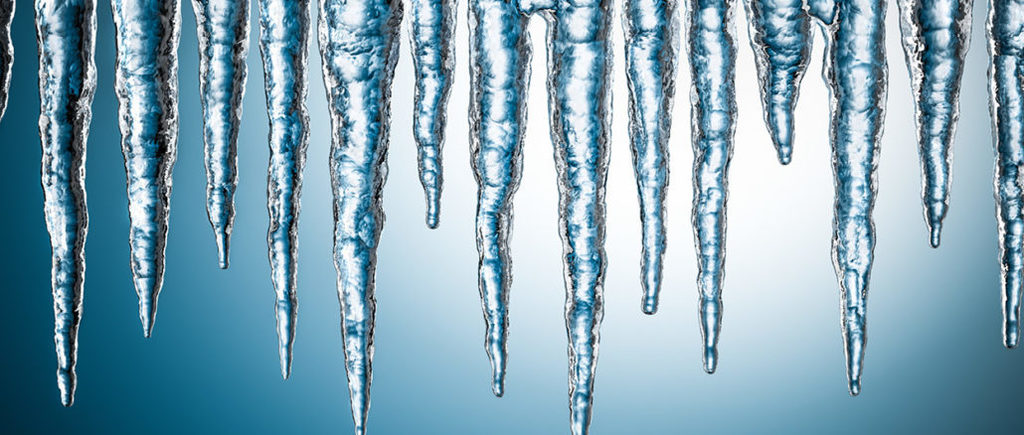 PTO will be selling Candy Grams!!!! Spread the Love by giving these fun LIP LOLLIPOPS to your child and child's friends at school! Candy Grams: $1 each Look for a Candy Gram Packet to be sent home with your child February 1st! Return packets filled out with money in white envelope to your child's teacher by February 5th! Candy Grams will be delivered to classrooms February 11th. (IF you need more than 4 candy grams please let your child's teacher know or you can print extra copies and send them to school)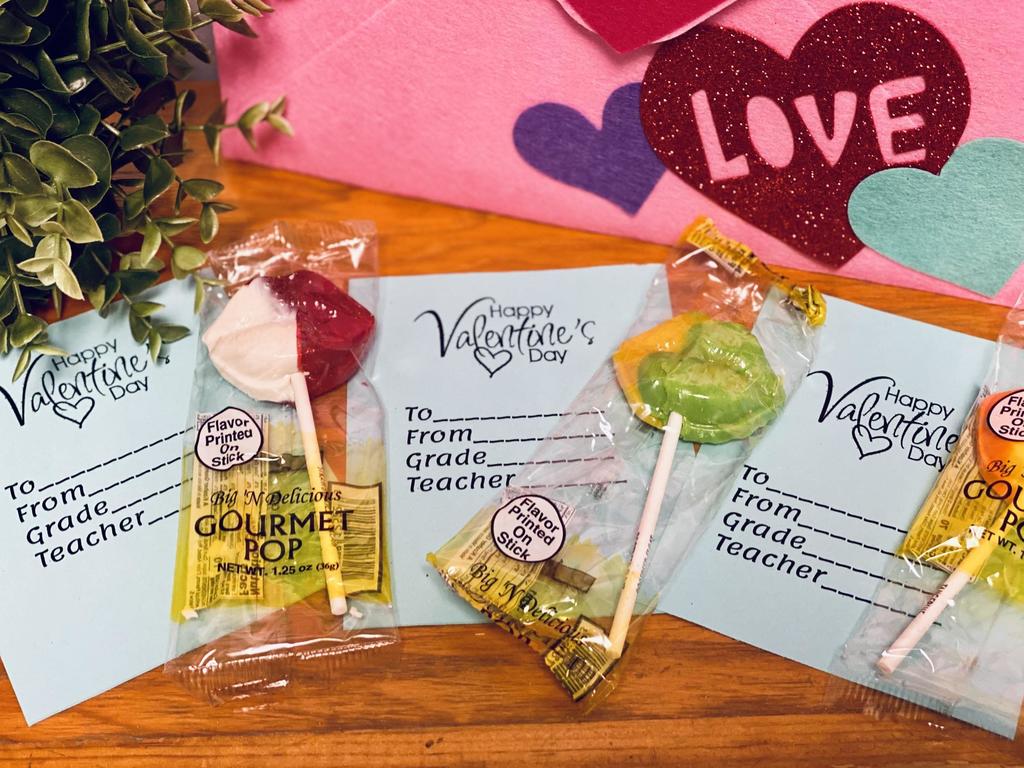 Distance Learning support is at BPSLEARN.COM